Advice for Prom Goers- Be The Face Of Change | Central Illinois Senior Photographer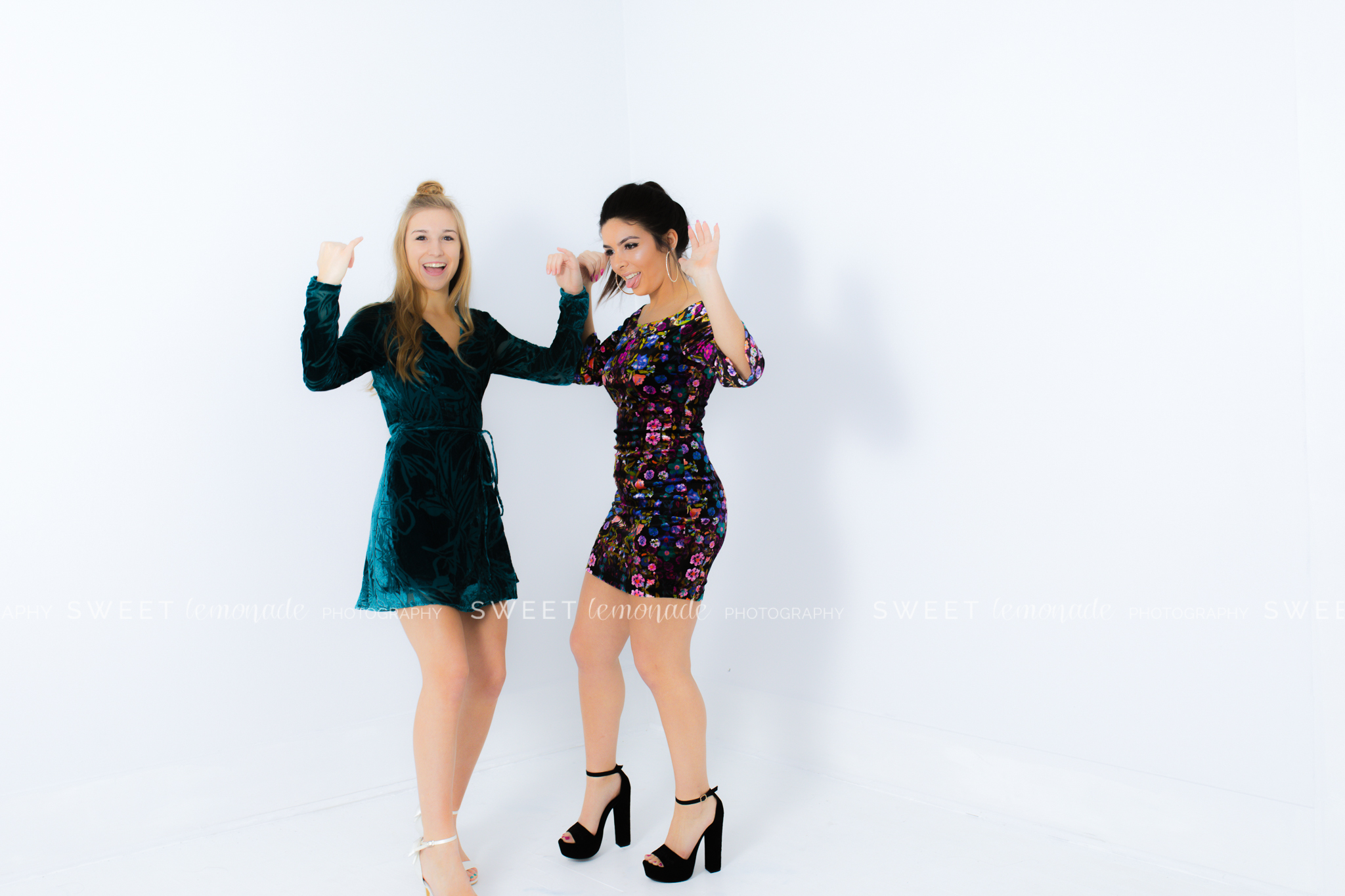 if you choose to accept...
It's almost time for prom. And here's a little preachin' from a mama shared with love. I want you to all have fun! Lots of fun! Dance til your legs feel like jello. 💃 Laugh til your stomachs hurt. 🤣 Take pics til you can't smile enough for one more selfie. 📷
Then put the phones down. Enjoy the moment. Capture Life but Live It First.
Compliment your friend who did their own make-up. Tell the new girl how much you like her dress. Talk to the boy who is building up his courage to get out on the dance floor. As you go grab another coke, get an extra one and offer it to the crabby kid that can sometimes be a jerk. Kindness impacts everyone, even the jerks. Smile at everyone. Say hi to everyone. Be the reason someone else smiles a little bigger.
✨ I challenge you to genuinely compliment 3 people at prom... 3 people that you don't know or rarely interact with on a daily basis. ✨
Boys, hold the door open for every girl. Girls, allow the boys to hold the door open for you. If you see someone sitting alone, talk to them. If you see a kid crying (I remember the heartbreak that can happen on these big nights), offer them a tissue. Or a piece of cake. Or both. ha! If you see someone dancing to an upbeat song and looks like they'd enjoy it even more if they weren't dancing alone, join them... even if you can't dance. HOW you dance isn't important, but the kindness behind the of joining is.
The world is giving your generation a bad rap. Prove them wrong. Make good choices. Be loving. Be kind. Be respectful. Be gracious. Be intentional with your actions. Be the face of change. Oh and have lots of fun and make memories that will last a lifetime.
XOXOXO,
Heather
P.S. Why don't you come back to this blog after prom and share ONE moment that stood out to you from prom when you GENUINELY interacted with someone that you don't normally run around with. Intentional kindness is powerful. How did it make you feel? How did they respond? I'd love to hear from anyone that accepts this challenge. :-)
Heather is the owner of Sweet Lemonade Photography and co-owner of Sweet Darling Weddings located in central Illinois (Mahomet). Life gave her a bunch of lemons (you can read a little more here on her personal blog Sweet Lemonade Life) and by keeping her focus on God, finding the positive in each day, and surrounding herself with supporting, loving and encouraging people she has turned those lemons into the sweetest lemonade. Her personal blog has been created to share her heart, her adventures and find ways to bless others. You can contact her at heather@sweetlemonadelife.com or heather@sweetlemonadephotography.com.